Why Online Music Recitals Are Becoming Increasingly Popular
Online music recitals offer a plethora of unique advantages for both teachers and students. Let's take a look at three key ones among them.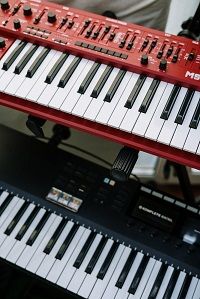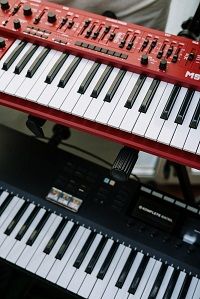 During the last twelve months, online music classes have experienced exponential growth due to the ongoing COVID-19 pandemic. While for some music teachers, transitioning their music teaching online has been an uphill task, others were fairly quick to adapt. There's no denying that online music recitals offer a plethora of unique advantages that make them a wonderful option for both teachers and students. Let's take a look at three key benefits among them.
1. Students get to learn time management
For anyone who's participating in online music classes, regular practice plays a crucial role in making improvements. However, for many students, finding time to practice music often becomes an uphill task, more so as they also have to manage their academics. But when they have an upcoming online music recital, they naturally manage time to practice to perform better, which automatically helps improve their time management skills.
2. Recitals help kids overcome nervousness
Giving online performances for an audience isn't an easy task. Kids often become worried or get anxious when they're asked to participate in music recitals. But in reality, recitals let them experience feelings that are inherent parts of life. Early experiences in overcoming fear and nervousness help to boost kids' self-confidence. They also get to learn the art of public speaking, which is one of the most important skills that will serve them in different areas of their life later on. The sooner these experiences happen, the more helpful it would be for a kid to enter adolescence with confidence.
3. Recitals help to boost kids' interest in music
Learning how to play a musical instrument takes a lot of time and serious effort. Online music recitals give kids the opportunity to get recognized for their hard work. This naturally motivates them to focus more on their online music classes to practice more and become even better. Additionally, such music recitals provide the kids with an opportunity to know his/her fellow learners. These connections eventually help to develop a community of students which increases individuals' interest in online group classes on music.
Closing thoughts
With online music recitals, teachers can showcase their students' talents and even help them groom and transform into confident musicians. By setting aside time to be present during these recitals, parents can support and appreciate their kids' hard work and dedication to music. For the students, it's a learning experience that also celebrates their progress in their musical journey.