4 Christmas Guitar Songs That Beginners Can Play
If you aren't sure which Christmas guitar songs you can play as a beginner, we bring you a list of 4 songs to help you take your pick.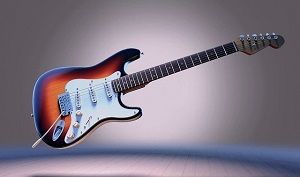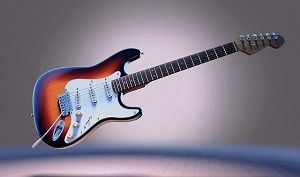 Christmas is almost upon us. If you've started attending online guitar classes a month or two ago, perhaps you have already learned some festive songs. If it's so, this is the perfect time to practice some more and help your family and friends get in the festive mood. If you aren't sure which Christmas guitar songs you can play as a beginner, we bring you this list to help you.
1. Jingle Bells
This remains an all-time favorite until today and everyone knows this classic song. But not many know it was initially penned as a Thanksgiving song. Usually, you'll play this song in C, which is the first key you (and most other learners) would have learned first when you started playing.
2. We Wish You A Merry Christmas
This song has several basic chords and calls for an alternate strumming style. You can use chords C, F, D7, G, E7, Am, and G7 to play it on guitar and impress your friends and family, and perhaps, even your online audience.
3. Silent Night
This is another classic Christmas song that's easy to play on guitar. You'll find that the majority plays it in C major. To play this three-chord song on guitar, you can use the first, fourth, and fifth of whatever key you choose to play it in. You could even utilize the relative minor seventh at the conclusion of the next to last line. Though Silent Night is a great Christmas song for a beginner to learn and practice, it has the dreaded F-chord that could spell trouble for new guitarists. If you too belong to this league, you could play a partial F-chord until you're able to play the standard F-Major. Ideally, you should ask your music teacher to suggest the best way to play this song.
4. White Christmas
Have you heard this song sung by Bing Crosby? If not, listen to it right away because Guinness World Records says Bing Crosby's version went on to become the top-selling single ever. Though it's not a difficult song, it could be a bit tricky to play when you slow down to play it sweet and gently because that's how it should ideally be played. For most vocal ranges, playing this song in G major would be suitable. However, you could use a capo or choose to play it in chord C in case you want it higher.
So, put your online guitar lessons to good use by playing these Christmas songs this festive season.