3 Ways to Become a Minimalist Music Teacher
Did you know following the principles of minimalism would reduce your stress, help your music lessons create a bigger impact, and have a positive influence on your professional life? Here're three ways following which you can become a minimalist music teacher.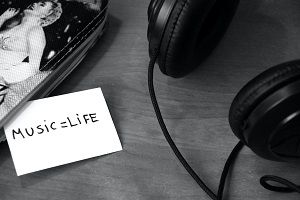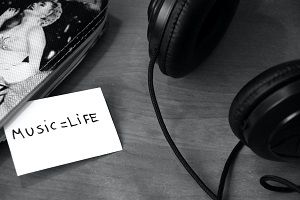 Teaching music online isn't as easy as it may seem. If you have been doing it for quite some time now, you should ask yourself a few questions:
· Would you prefer to do more with very little stuff?
· Do you focus on experiences rather than things?
· Would you like to enjoy a music teaching career that's long and full of happiness? And suffer from fewer feelings of burnout?
If your answer to any or all of these questions is in the affirmative, you should think about minimalism. You'll need to identify areas for minimizing, both in your teaching and life. Next, you should find practical ways to practice minimalism that would not only help to simplify your life but even let you live more freely. If you're ready to become a minimalist music teacher, here are three ways to do it:
1. Prioritize and simplify
Make a list of 3 to 5 priorities for your online music classes during the first quarter (or even the entire year if you want to plan for the long term). When making this list, focus on the kind of musical practice you want to emphasize upon, the tasks and programs you want to delegate to the parents, the goals you want your students to achieve, ways to use emotional and social learning strategies in your online group classes, etc. Additionally, simplify your teaching by doing away with unnecessary clutter. For every class, you don't always need dozens of equipment, resources, workbooks, etc. Just focus on the bare essentials, embrace the less-is-more model, and adopt a more streamlined approach to help your students feel less stressed and more focused on their music lessons.
2. Reevaluate the tools you use for assessment
You don't need to grade a bunch of papers with elaborate multiple-choice questions every time you want to evaluate your students. Instead, you should try to find methods that are quick, effective, and less stressful. To become a minimalist music teacher, you could use rubrics, modern technology, etc. to assess your students' progress. However, during such assessments, make sure to avoid comparison among your students because it would rob them of the joy of learning music.
3. Be guided by your passion when crafting the programs
When planning your music teaching programs online, let your passion be the guide. Shape your programs based on what you would really love to teach your students. Don't craft your programs to please people. Instead, be true to your inner voice and do what you love. When you are passionate about teaching music, it will shine through your lessons and encourage your students to give their best to the craft.